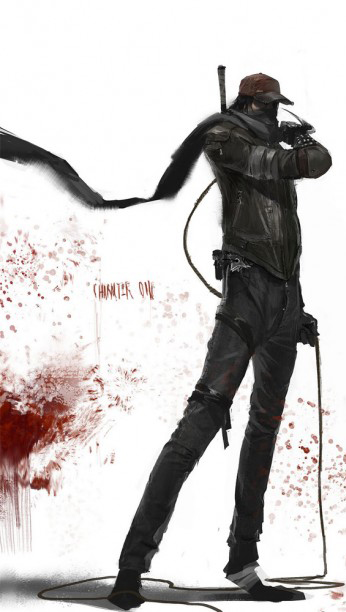 "RUIN" is an animated short film set in a post-apocalyptic world; "Ruin" being only a small aspect of a larger story in progress.  This film was written and directed by Wes Ball, and produced by a small animation studio called "Oddball Animation".
Oddball Animation has an impressive body of work and in this case created quite an impressive animation; they managed to achieve a level of realism that many digital artists would envy. One aspect I found was incredibly done was the 3d camera work, very fast passed and amazing angles.
The sound design was also done well, added a lot to the overall atmosphere of "Ruin". The ambient noise of cicadas and insects really helps to enhance the scene; the city feels hot and steamy perhaps hinting at the onset of global warming.
The surrounding environment is modeled and rendered incredibly. Ivy Generator was used to implement a procedural system so that the ivy would grow by itself throughout the scene. Ivy Generator is a small tool allowing virtual ivy to grow in a 3d environment (3ds max). The growth of foliage all over the scene helps set the scene and assists the viewer in piecing together what's going on.
The main character was very realistic; the only downfall was the running cycle was a little unrealistic, unsure if a certain style was trying to be achieved. Moreover the motorcycle animation was done very well and helped sustain the realism.  The futuristic air craft was modeled decently and used interesting weaponry systems (very similar to kinetic energy satellite killer, which surprisingly actually exist).
"RUIN" showed astonishing detail in the graphics and is beautifully rendered. It is truly a technical accomplishment, respect to Oddball Animation studio. They seemed to be able to capture the audience so well, which is actually hard to accomplish (especially when your medium is 3d animation). Overall the Concepts, visuals and sound design were done so well and all worked together harmoniously. I would love to see this created into a full feature film, can't wait to see what oddball studio create for the next installment.
RUIN from OddBall Animation on Vimeo.